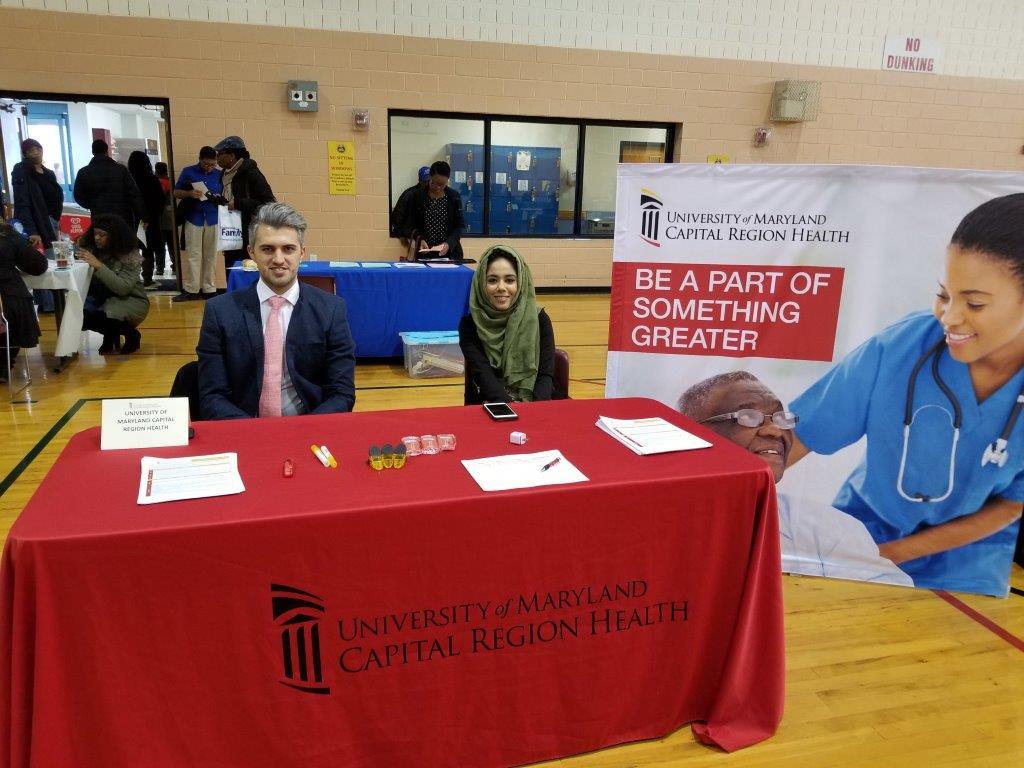 Bowie Youth & Family Services, in collaboration with the Bowie City Gym, held our second annual Job Fair for local teens and young adults this spring. More than 300 young job seekers filled the gymnasium to meet with potential employers and apply for open positions.
A broad range of employers participated in the event, including the University of Maryland, Six Flags, County fire and police departments, restaurants, summer camps, and other local businesses.
Volunteers from the Soroptimist, International organization also provided free assistance with completing applications, resume writing and interview practice for dozens of participants.
Applicants and businesses alike expressed their enthusiasm. Said one teen, "I left today with leads for several possible positions. This was so helpful!" Another said, "I never felt so comfortable with interviewing. I'm so grateful that I had a place to get practice and feedback about how I was doing!" A representative from one area restaurant wrote," I will definitely do this again. Please sign me up for next year!"